Design and construction of plastic and die-casting moulds since 1994
Design and construction of plastic and die-casting moulds since 1994
FI.DAL. Stampi owes its success to its founders:
Paolo Filippozzi and Bruno Dall'Osto.
First colleagues and then, united by the same desire and determination to strike out on their own, creators of the company FI.DAL. Stampi.
FI.DAL. Stampi was thus founded in 1994 and deals with the design and construction of injection moulds for plastics and die-casting, with the idea of offering quality and precision products to customers and the aim of establishing itself on the market through its own business values.
During the following years, continuous growth and renewal, hand in hand with new technologies, favoured the evolution of the company, which also specialised in the design and construction of unscrewing moulds and highly complex mathematics.
Over time, the company has invested in new state-of-the-art machinery and in the recruitment and training of qualified and highly specialised employees. These measures have enabled FI.DAL. Stampi to increase its production capacity and the quality of its products, producing increasingly precise and accurate moulds. In fact, the company boasts a technical department with highly experienced figures, a winning element to guarantee the design of a product in line with customer requirements.
The result is highly customised moulds, which allow the creation of plastics that can be used in any production sector.
FI.DAL Stampi believes strongly in customer relations. Transparency, adherence to agreements and customer service up to mould optimisation are the core values of their business.
29

years
of experience in the
of moulds
Currently, FI.DAL. Stampi presents itself as a solid company specialising in the production of moulds for plastics and die-casting, representing the sector's excellence in mould precision and on-time delivery of products within the deadlines agreed with customers.
Support up to mould optimisation
Modifications and repairs on moulds made by third parties
Prototype creation through 3D printer
It all starts here, in

1994
1994
FI.DAL. STAMPI FOUNDATION
2014
INCREASING MACHINE PARK
2017
SECOND DIE-SINKING EDM
2018
RENEWAL OF MACHINING CENTRES
2022
INDUSTRY 4.0 MACHINING CENTRE
1994
FI.DAL. STAMPI FOUNDATION
Foundation FI.DAL. Stampi by Filippozzi Paolo and Dall'Osto Bruno based in Montebello Vicentino in a 400 square metre plant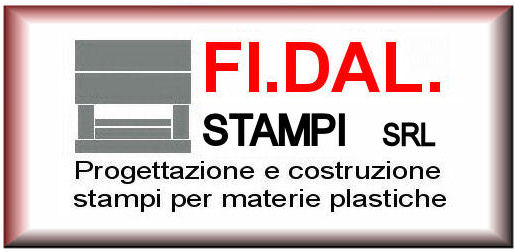 1995
CAD - CAM
Introduction of CAD systems for design and manufacture by numerically controlled machines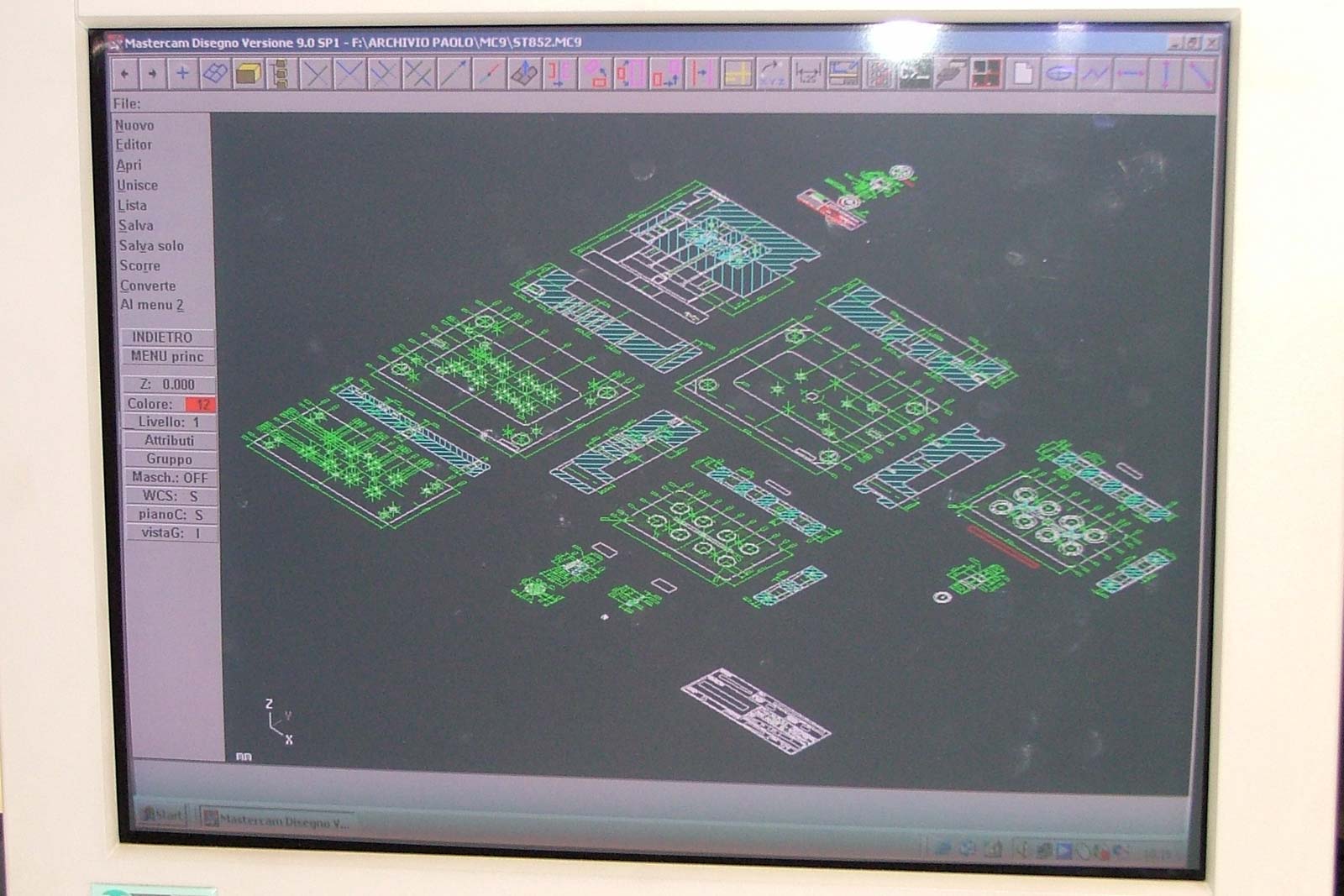 1997
MACHINING CENTRE
Purchase of the first CNC MACHINING CENTRE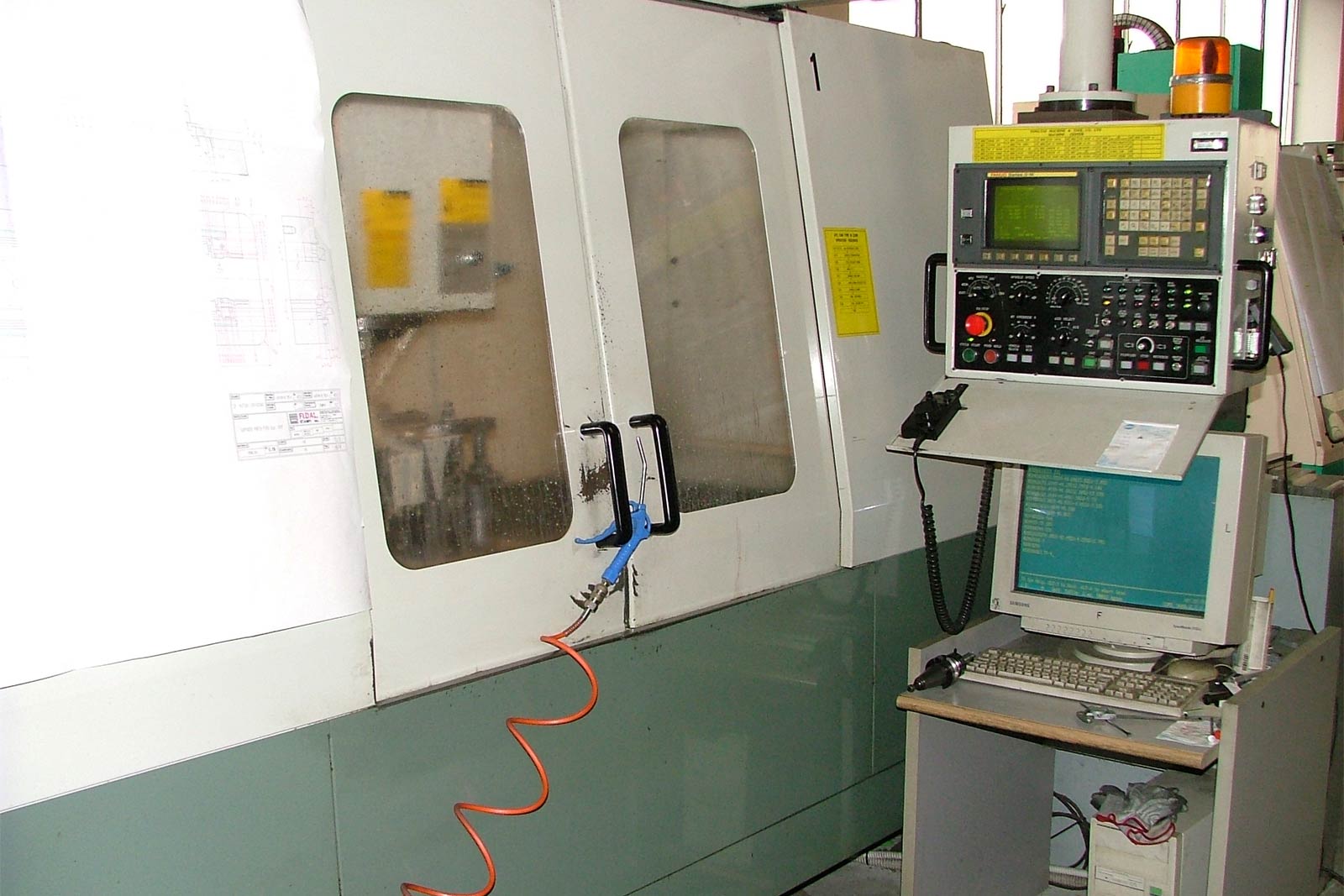 1998
DIE-SINKING EDM
Purchase of the first CNC DIE ELECTROEROSION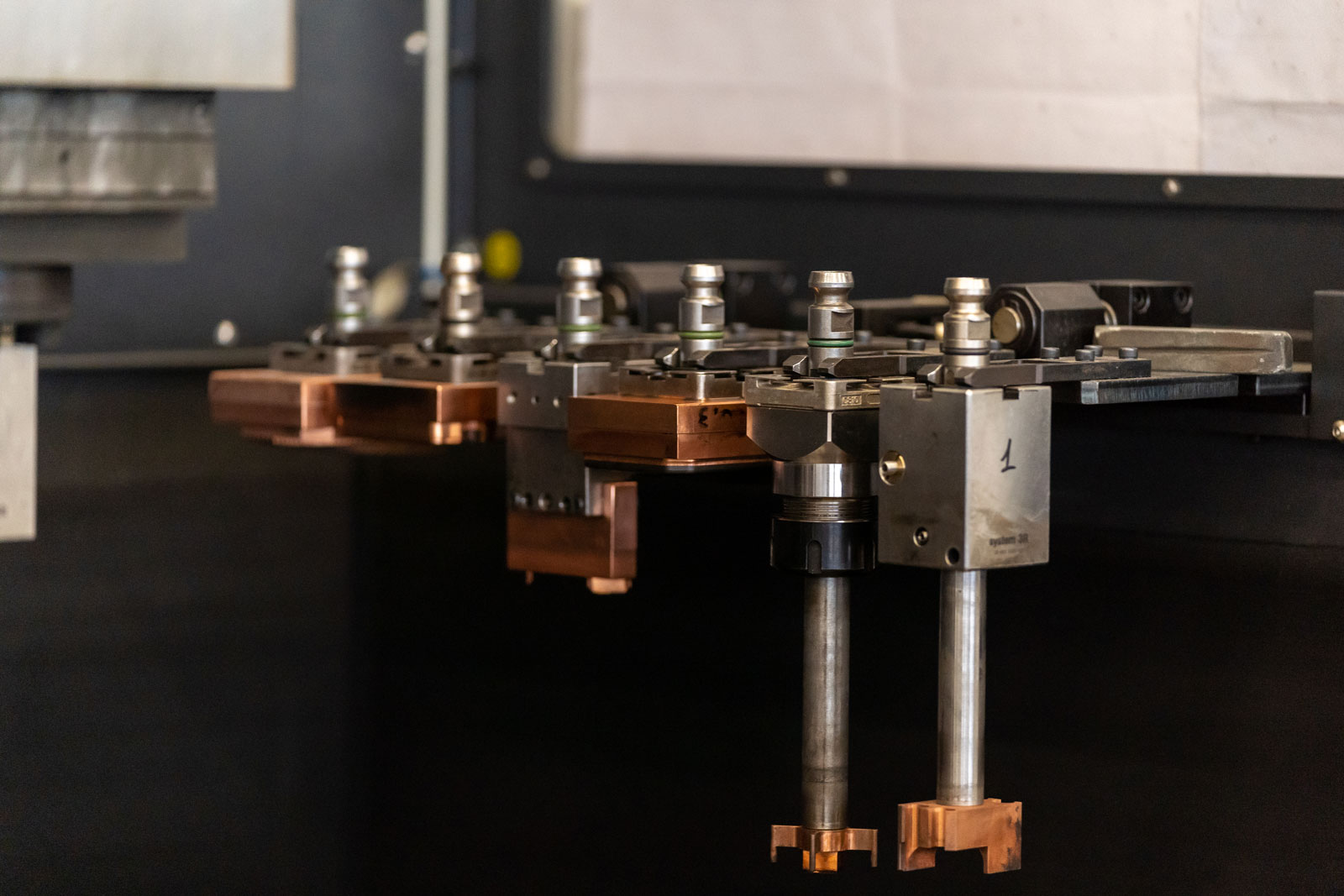 2000
NEW FI.DAL. STAMPI
Relocation of company headquarters to a new factory of over 1000 square metres located in Gambellara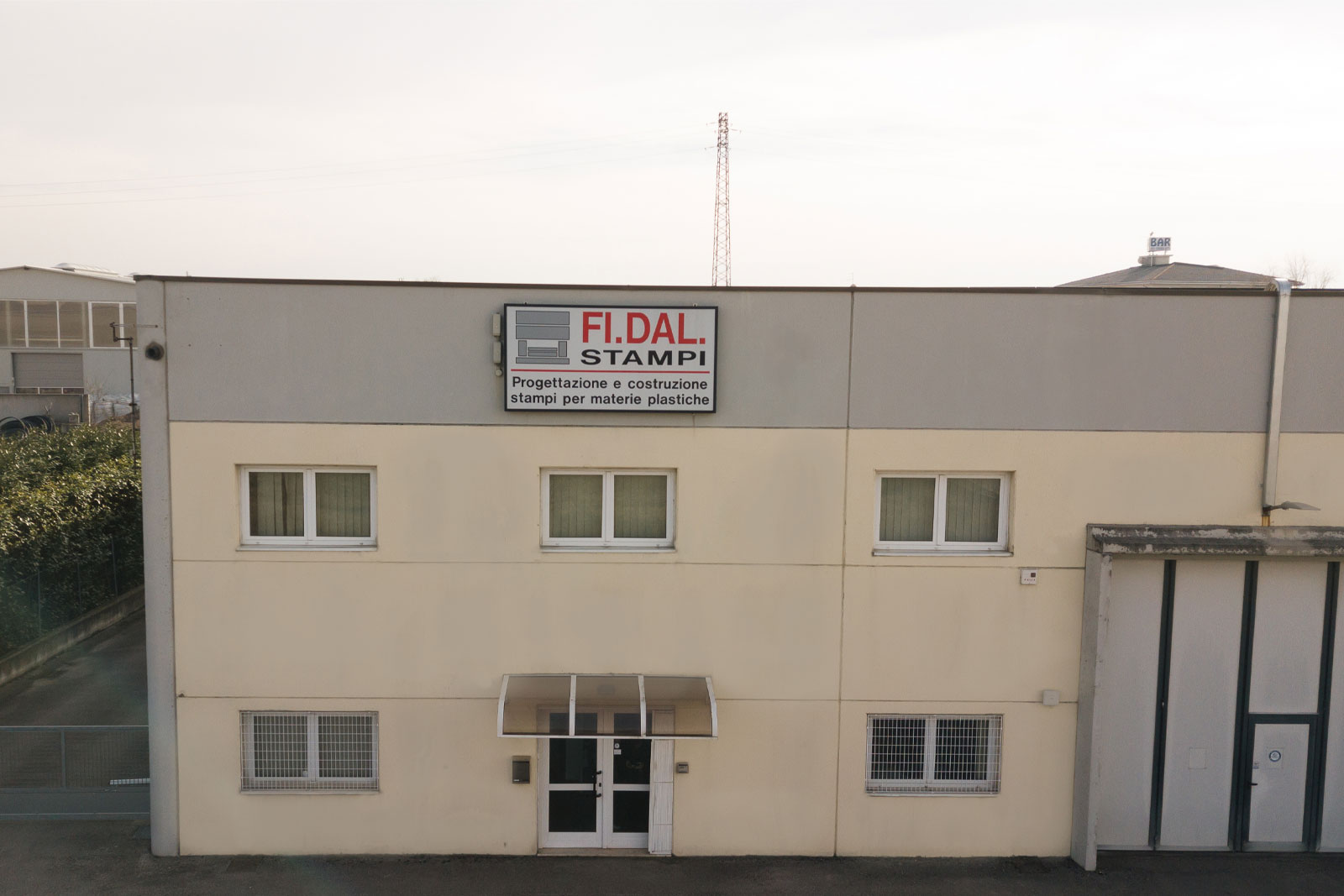 2003
THIRD WORK CENTRE
Increased production capacity through the purchase of the third CNC MACHINING CENTRE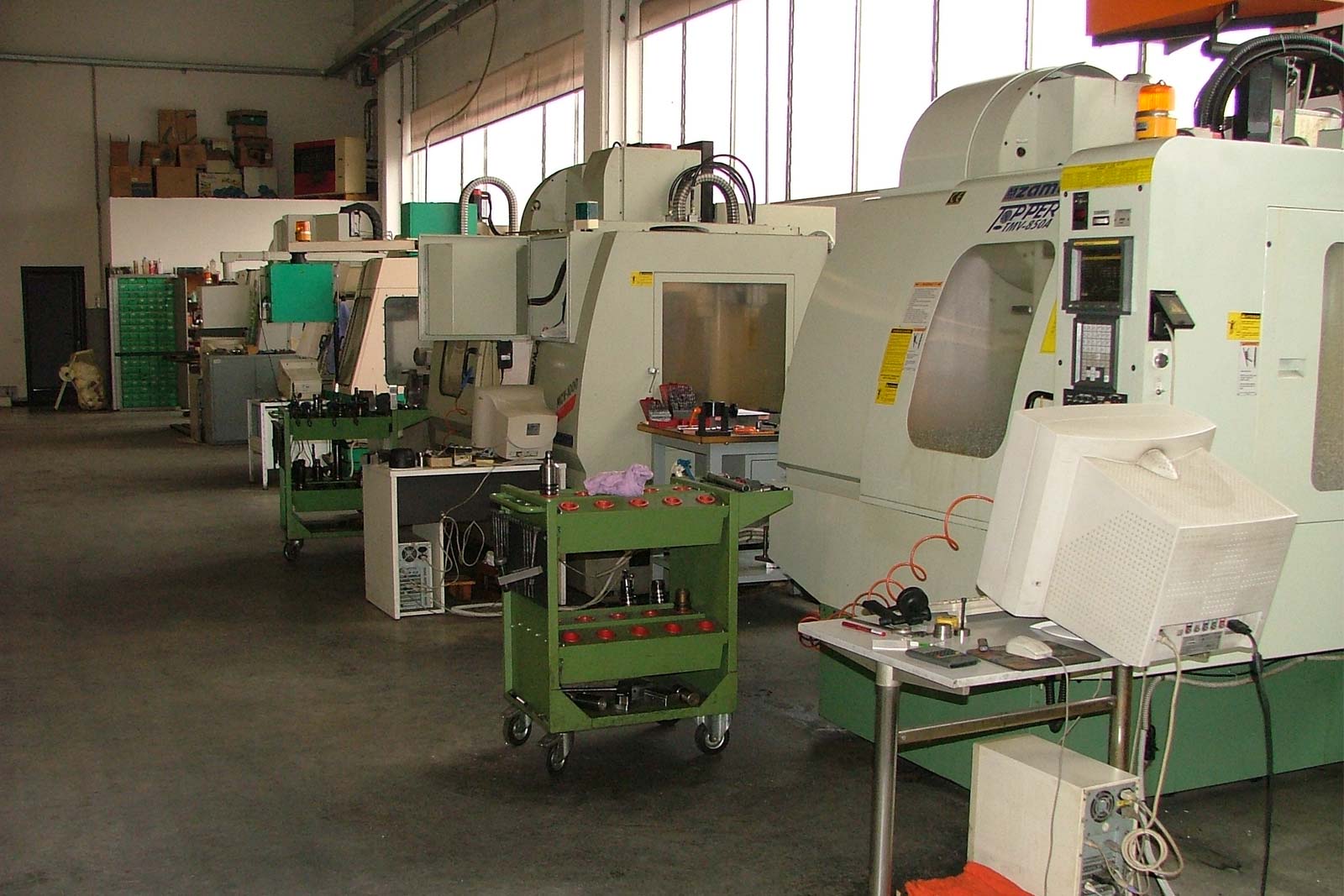 2010
CNC LATHE
Purchase of a CNC lathe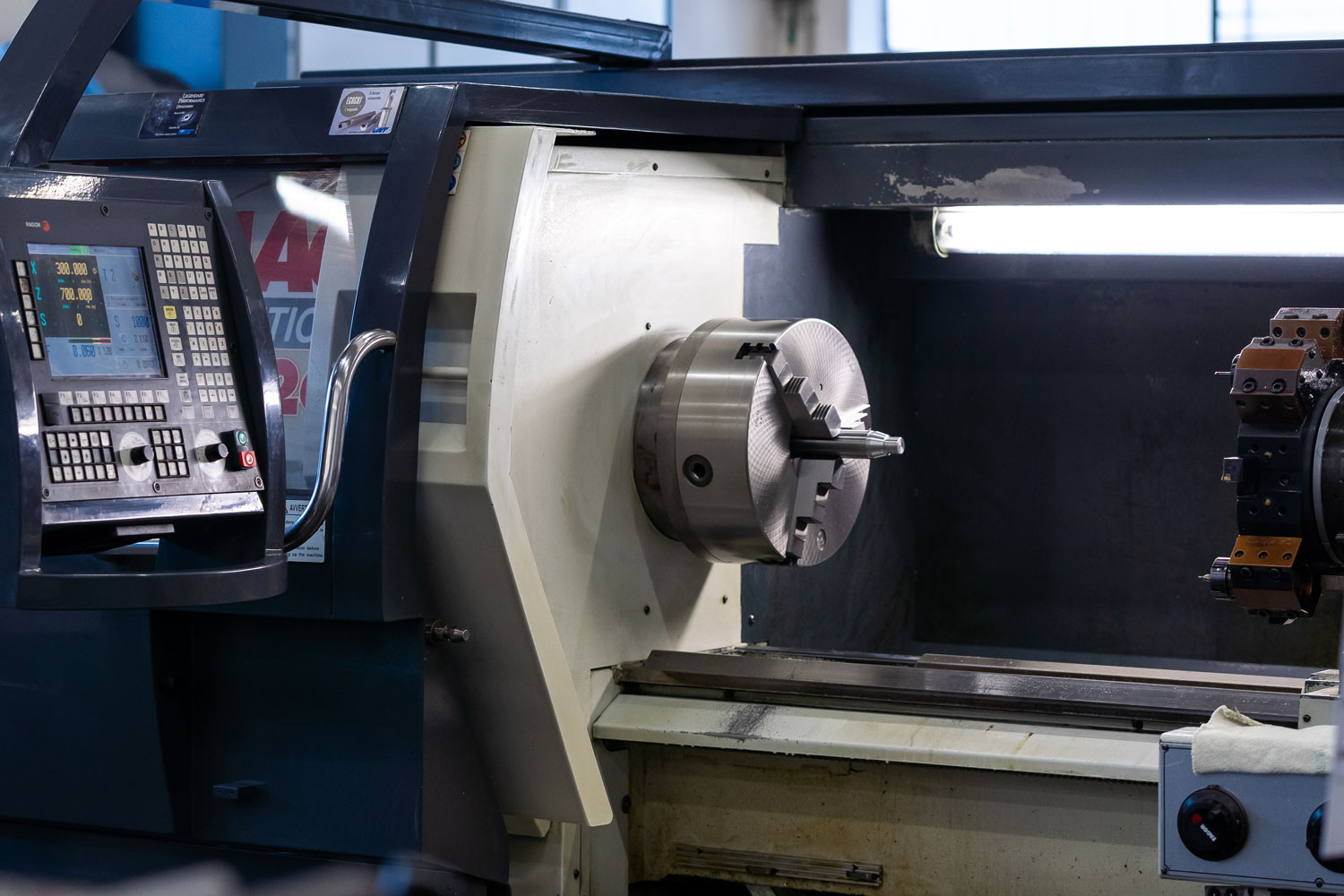 2014
INCREASING MACHINE PARK
Expansion of the machine park with the purchase of a WIRED ELECTROEROSION and a MICRO-PERFORATING MACHINE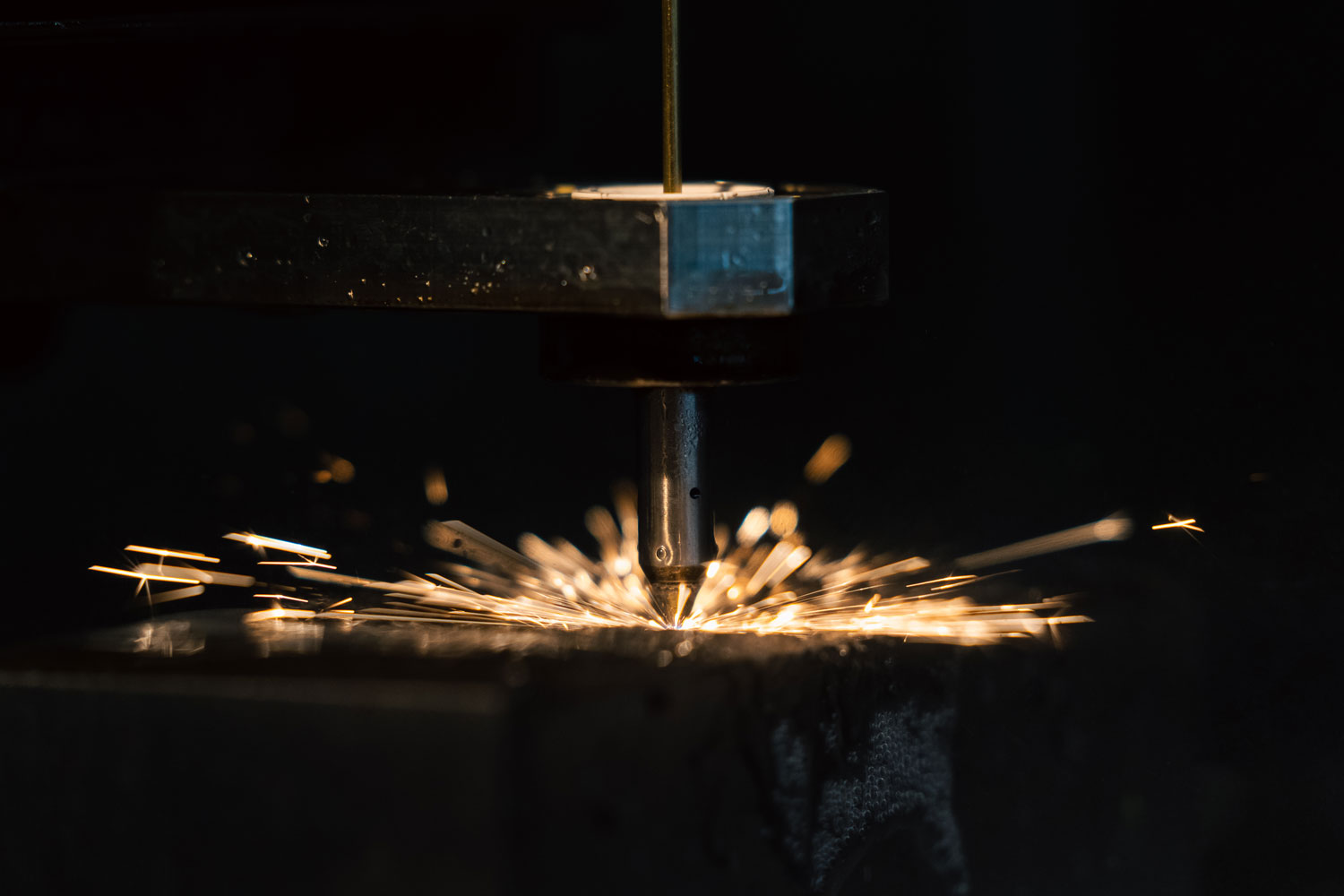 2016
3D PRINTER
Purchase of a 3D printer for prototyping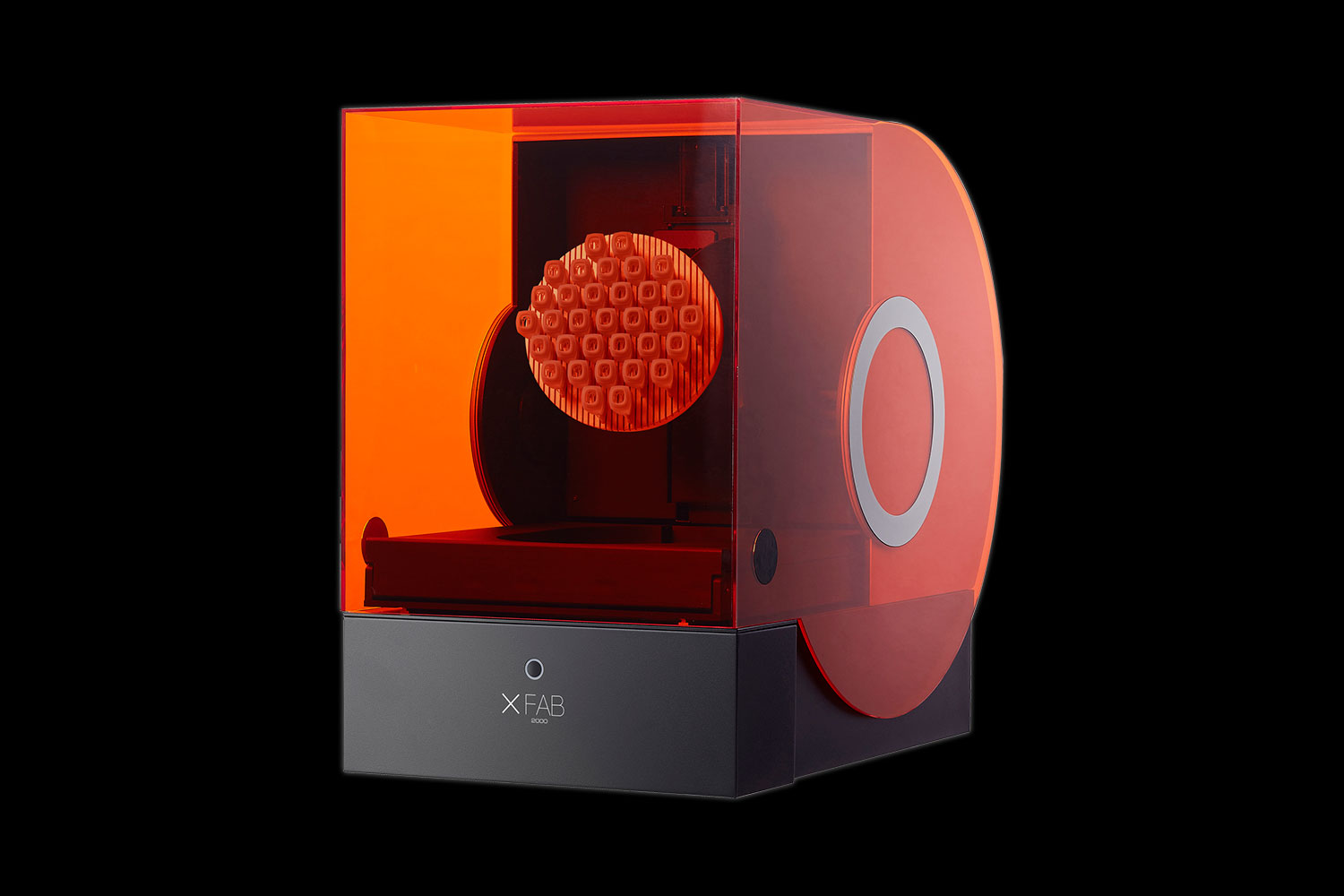 2017
SECOND DIE-SINKING EDM
Purchase of the second CNC DIE ELECTROEROSION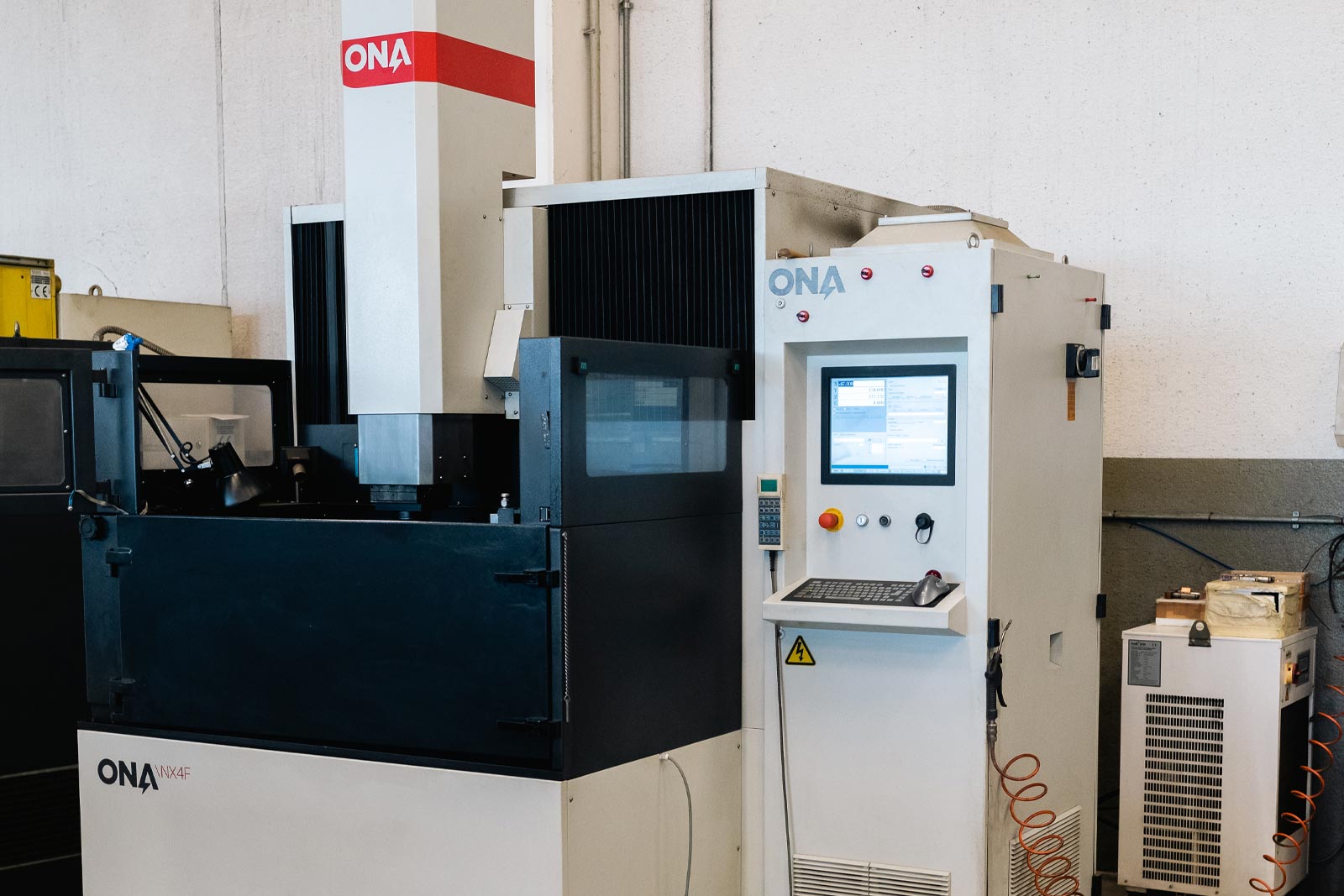 2018
RENEWAL OF MACHINING CENTRES
Replacement of CNC MACHINING CENTRES with new innovative and modern versions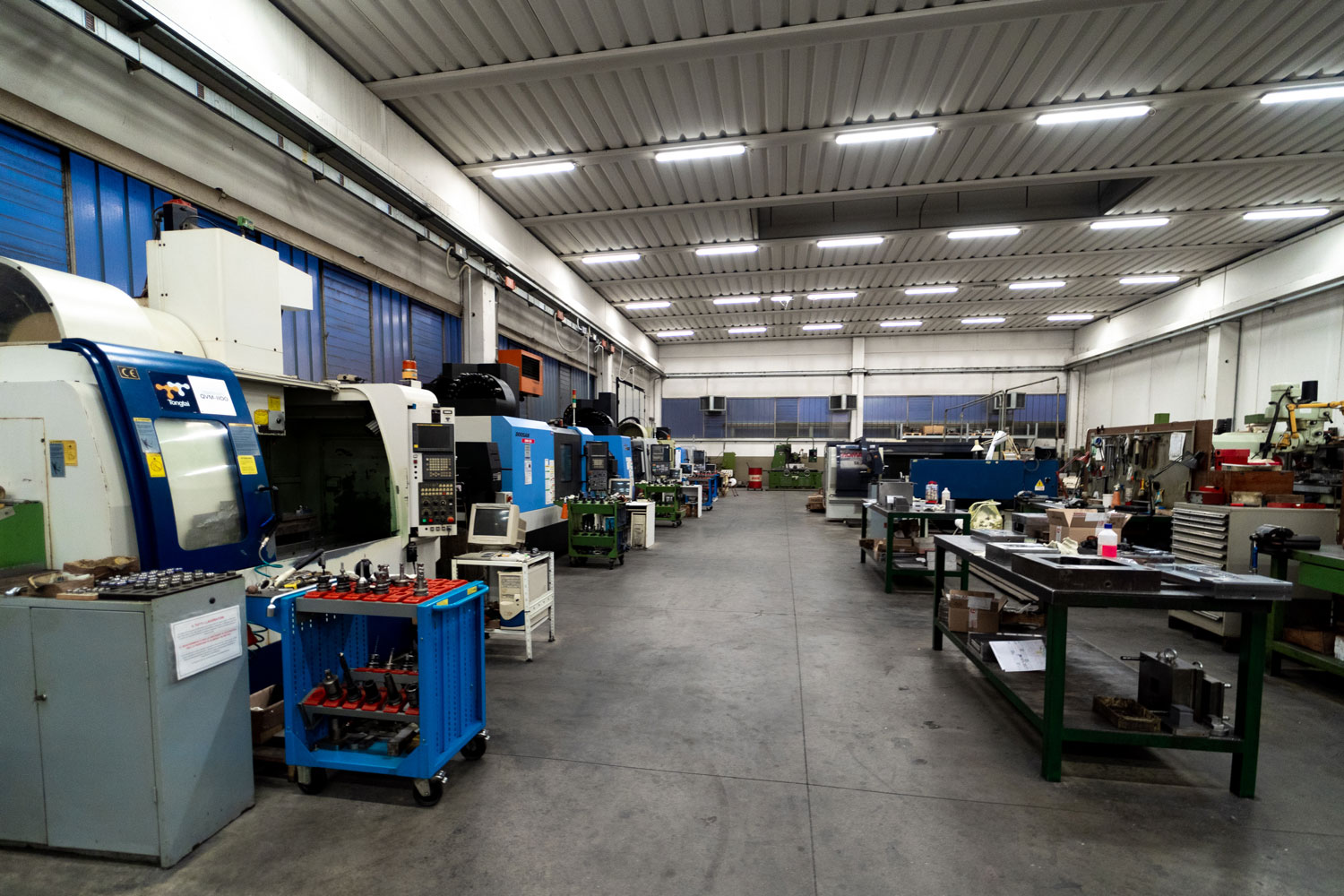 2020
PHOTOVOLTAIC PANELS
Installation of photovoltaic panels at the plant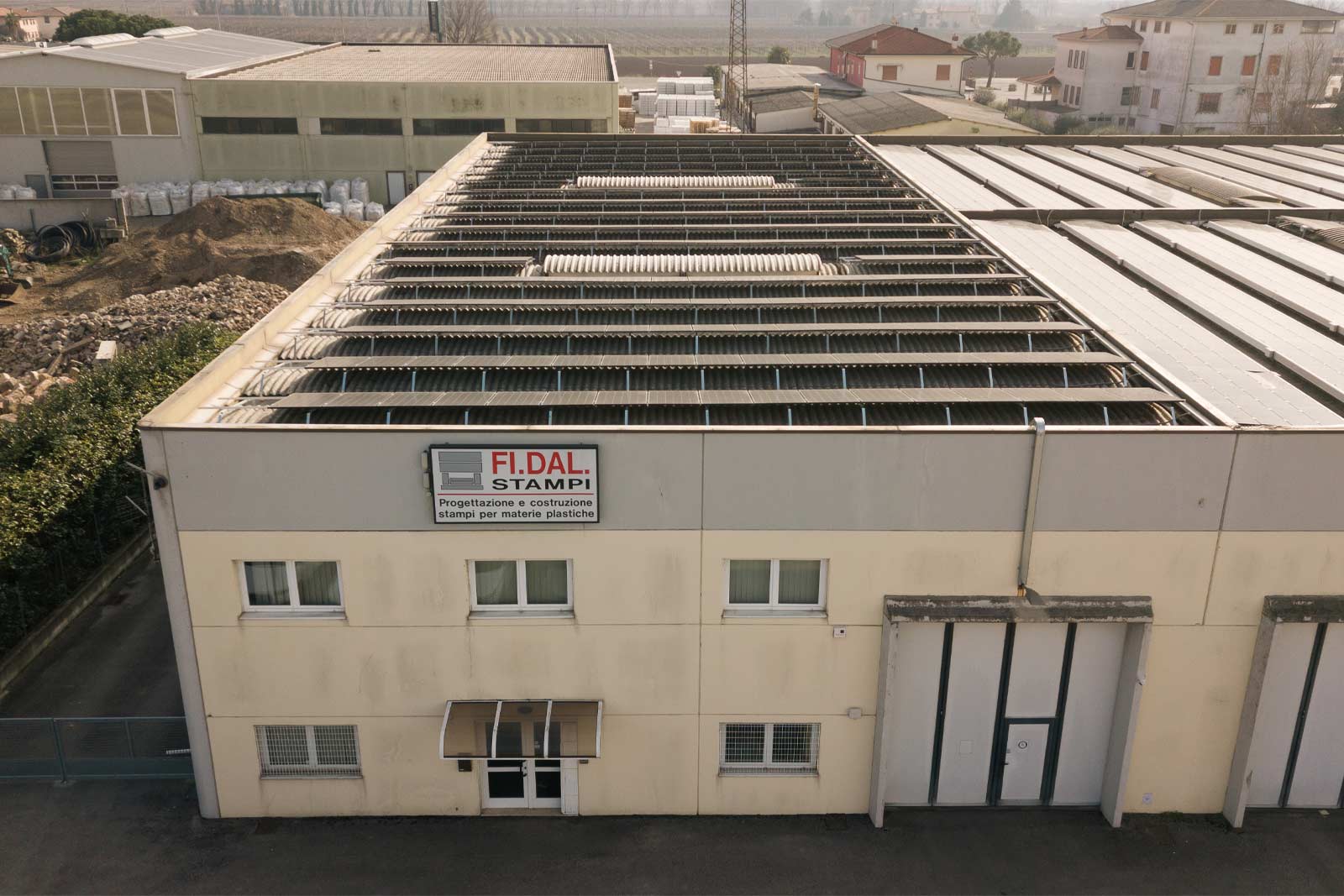 2022
INDUSTRY 4.0 MACHINING CENTRE
Purchase of sixth Industry 4.0 CNC Machining Centre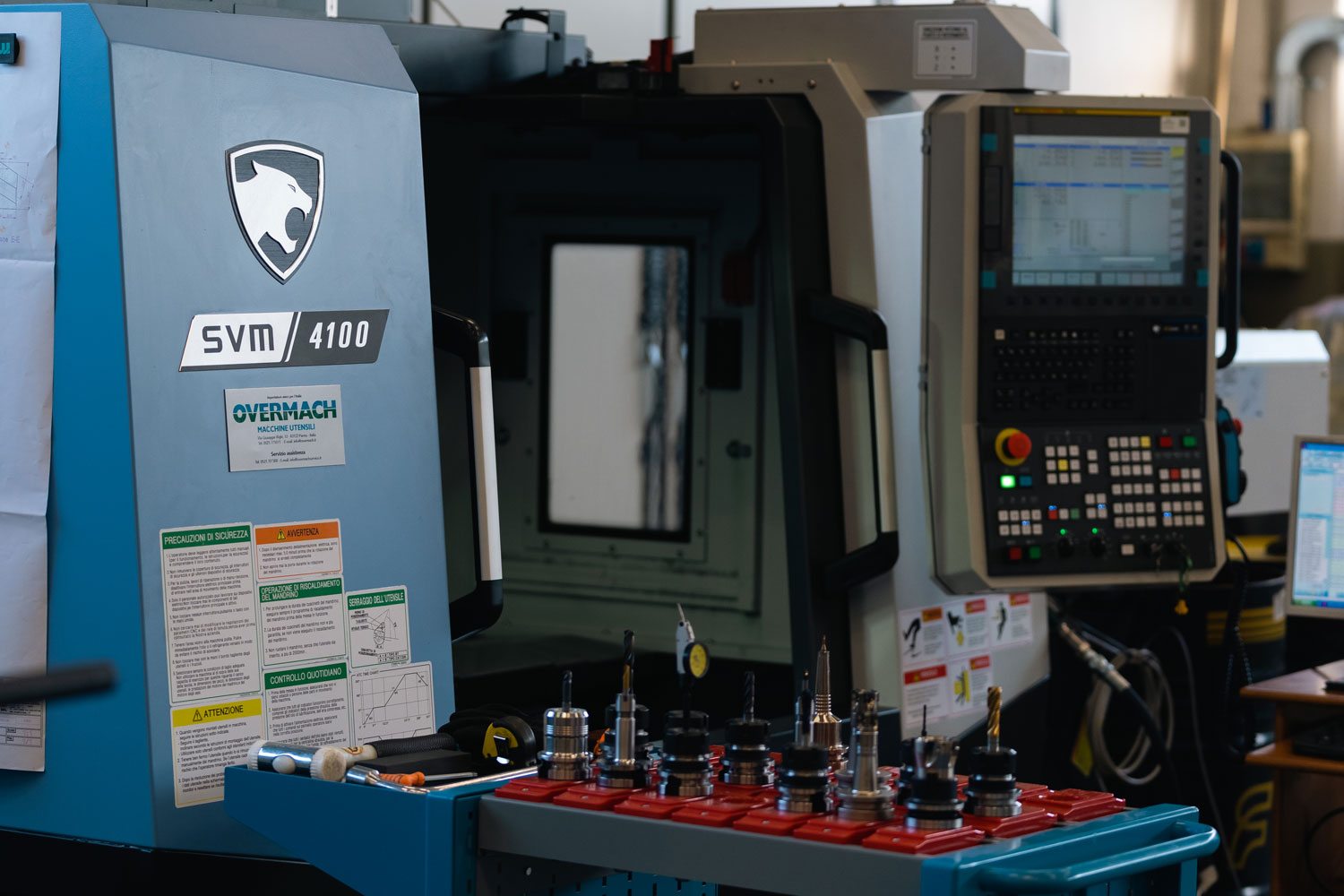 2023
SOCIAL MEDIA
Corporate website, social and logo restyling